Handmade, Hobby and Crafts is here to provide useful do-it-yourself tips and tutorials designed to inspire and guide you on your next exciting hobby and crafts project. Our extensive library of step-by-step tutorials, professional crafting techniques and other resourceful hobbyist materials cover everything from, with a committed focus on both big and little projects alike.
At ImproveCraft, we know how passionate you are about your hobbies, because we are just as passionate about ours. That's why we offer in-depth articles, photography and expert insight into a wide-range of captivating hobbies — from the traditional and modern to uncommon and fun, emerging new interests. We love crafting, collecting and discovering new things just as much as you do, and can't wait to hear about our role in your journey to a rewarding hobby and craft.
Start browsing now, and let's get underway!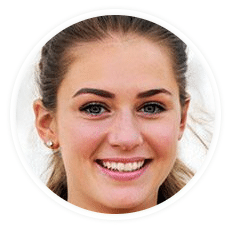 Jennifer Braud – Self-confessed craft addict. Founder and author at ImproveCraft.com. From needlework to paper crafting or home decor, my love for making things extends well beyond the basics.
What initially started as a hobby has become a life path that got me to be well versed in the art of crafting and its different branches. I love to share my crafty adventures with readers as I explore new techniques, current crafting trends, and quality projects.
In my in-depth articles, you would find easy to follow step by step tutorials and out-of-the-box tips and tricks to make the most out of your home craft skills. Get inspired by the unique proposals I have carefully curated for you and unleash your craft!