When people think of clay, they think of a messy, brown material that gets tough, crumbles, cracks, and has to spend hours in a kiln. Polymer clay does none of these things. It has the ability to sit in storage for years while maintaining malleability and only takes half an hour in your household oven to solidify and become a permanent piece of artwork. Polymer clay comes in many colors and is an affordable sculpting medium that produces professional results.
Polymer clay is known mostly for its properties when it comes to looks and touch. After baking, the clay will have a density and texture very similar to plastic. This gives it a factory-produced feel, which assists in a professional-looking result. Many colors of the clay will produce a beautiful sheen after baking. This adds to the plastic appearance. If you're looking for something with a more glasslike appearance, however, it's very common to use a glaze over the top of the baked clay. This gives the clay a permanent shine and is frequently used when creating beads for jewelry, creating stained glass effects, finishing statues, and more. There are even transparent polymer clays that can be mixed with colors to create glass-like effects.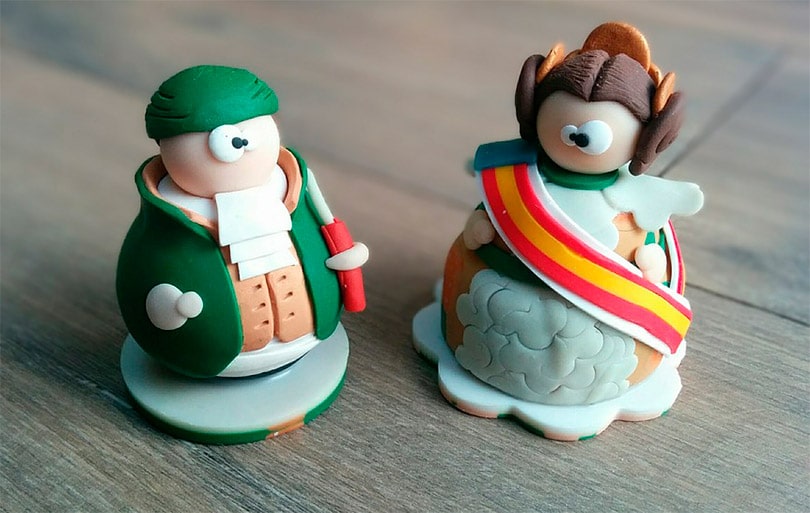 One major benefit of using polymer clay over other mediums is that it is incredibly easy to use. Baby oil is your best friend when modeling with this clay. If it is too tough to model, you simply add a little bit of oil and it makes the clay very stretchable and flexible. The clay holds up very well while modeling and can even be baked multiple times to ensure it maintains shape in the process. Baby oil can also be used to buff out fingerprints and imperfection, also contributing to a very professional appearance. Since polymer clay does not solidify on its own, it needs to be baked in an oven.
Unlike some clays that require a fiery kiln, polymer simply needs to be baked in a conventional oven at 275°F for anywhere from 10 to 30 minutes depending on size and thickness of the creation.
Polymer clay has a very large following when it comes to the media. Many arts and crafts personalities on YouTube and Instagram have been supporting the use of polymer clay for years, which helped it become a very popular medium. Because of this, there are so many sources for clay modeling novices and professionals alike to learn and communicate. There are hundreds of tutorials and loads of articles and videos with tips and tricks to help any level of artist on his or her journey.
One of the most important things when it comes to a medium is its affordability. Most artists can't afford to buy the best professional paints and paper, and modeling materials are no different. Polymer clay is a very affordable modeling material, costing around $4 for a 2-ounce block or $8 for an 8-ounce block. This is heavily dependent on the brand and the product line within that brand, but this price is very comparable to other colorful clay types on the market.
Whether you plan on using this to make jewelry, statuettes, general art, or even for a practical use, polymer clay is a unique member of the clay family. This medium is durable and can be utilized in so many different styles. It's really unbelievable what this medium can create with patience, practice, and creativity.